Thank you for visiting our web site. We'd love to hear from you if you have questions or comments.
For questions about using SWR or Cursive First, please ask on our SWR Yahoo Support Group.

The SWR Lesson Plans are in the editing phase. Please view the following video BEFORE sending a question.

We will announce when we are able to start taking pre-orders on our social media channels and through our email list. Make sure you're on our email mailing list to be notified directly as soon as they are available.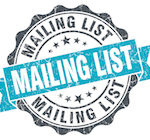 For other questions, feel free to use our Contact Us form below. We'll do our best to get back to you ASAP, but responses may be delayed over weekends, holidays, and when our office is closed due to preparing for and traveling to seminars.