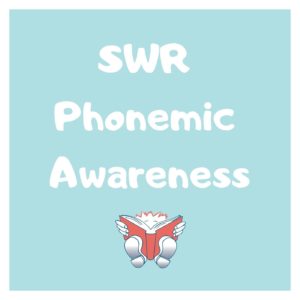 Did you know that the most powerful predictor for reading success is the student's ability to hear and manipulate sounds in words? A beginning reader must link the sounds of language (phonemes) with the written symbols that represent them (phonograms). The backbone of the SWR method involves training the student to orally break words apart for spelling and then put them back together again for reading.
One of the ways you can build children's Phonemic Awareness skills is through songs that play with the sounds of the language. To help you with this, we've assembled a collection of 39 songs that young students are likely to enjoy. Information about these playlists is available for instant download and includes:
the song list
links to the lyrics for many of these songs
links to where you can find our playlist on TWO sites
instructions for how to play and save the playlist (in each site)
more information about Phonemic Awareness
Our Phonemic Awareness PDF is automatically sent to those people who have signed up for our email mailing list. Get yours today!
Share