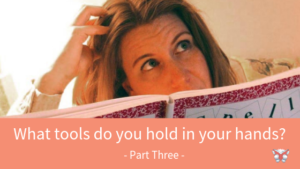 Did you miss the previous two posts in our Tools in Your Books series? You can read them here.
It's time to dive into your Wise Guide for Spelling book for the hidden gems you may not yet have uncovered.
More Ideas for Reinforcing Spelling Words
Step #13 in your SWR book includes several reinforcement activities that you could use for ANY spelling list. These activities are in addition to the ideas that are already included at the bottom of each spelling list. Are you ready for more? Check out pp. 8, 16, 52, and 146 in your Wise Guide as they include extra ideas on how to reinforce your spelling words.
Accented Syllables
Starting with the 2015 version of the Wise Guide, the accented syllable of each word is shown in bold on the left page of each 2-page spread.
Why is this important? The vowel sound in an accented syllable is typically more clearly heard and easier to recognize, but it's the vowels in those unaccented syllables that cause so much trouble in spelling.
This extra touch in the newer versions of the Wise Guide is a huge help for teachers that struggle with identifying the accented syllable in words.
Word-Building Tools
I want to point you to an absolute treasure hidden in your Wise Guide. Look at pp. 98 & 116 for two pages of common English Suffixes and Prefixes. You can copy these and use them with your word-building activities. Having flashcards that your students can move around really helps younger students understanding how English works. Maybe you will copy these onto card stock, laminate them, and play games?
Typing and Morse Code
Digging further into your Wise Guide, you'll find instructions for teaching typing, signs for teaching the alphabet in sign language, and code for teaching the alphabet in Morse code. See pp. 34, 82, and 212. All are fun ways to reinforce spelling.
Spelling Bee Instructions
A common question has to do with how to conduct a spelling bee that's consistent with SWR methodology. See WG p. 160 for an overview of an phonogram-based spelling bee.
Phonograms and Words
There's a great resource listed on p. 24 of your Wise Guide. Copy these two charts onto a magnetic sheet and then cut them apart to have a great tool for phonogram and word play with your students. Leave secret messages for each other on the refrigerator or magnetic white board. Use the phonogram magnets as a reinforcement tool after you've taught the new words for the week. Use them to play Phonogram Hangman. The ideas are endless.
Advanced Phonograms and Numbers, Days of the Week, & Months of the Year
Two more gems tucked away in your Wise Guide include a chart of the Advanced Phonograms (p. 188) and a look at the Numbers and Days of the Week/Months of the Year pages for either Learning Log (p. 200). Put a bookmark or tab on these pages.
History of English
Understanding the history of the English language is so helpful in learning spelling. Mary Tanksley put together a one-page overview of this history, which you can find on p. 174 of your Wise Guide.
We recommend that you dig into this topic with your older students. "The Story of English" by Robert McCrum is an excellent resource and is available from Back Home Industries.
Here's a 14-minute video which also addresses this topic to some extent.
I hope this tour of your books and the tools you already own has been helpful. What are a couple things you found that you didn't know you had?
Share