TOP TEN TIPS for Getting Started with SWR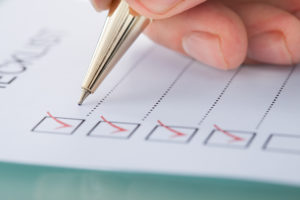 1. Make sure you have all the materials you need.
We've prepared some lists for you below to help you select between the absolute bare minimum items and the supplemental materials you can add, depending on your budget.
The Absolute Bare Minimum
You'll need the Core Teacher's Kit, which includes:
Spell to Write and Read
The Wise Guide
70 Basic Phonogram Cards
Phonogram CD
Spelling Rule Cards


In addiiton, you need:

One Learning Log for each student
One Learning Log for the teacher that matches her student's. For example, if the teacher has a Kindergarten student, she'll need a Primary Log. If she's teaching a 4th grader, she'll need a Black Log. If she's working with both of these levels, she'll need one of each log.

That's it! Along with the "additional tools" below, these items are the absolute minimum you need to teach SWR for as many years and as many students as you'll be teaching. Simply purchase a new learning log each year for your student, and you're good to go. The teacher's learning logs do not need to be replaced each year, because once she has built one Master Teacher's Log at each level, then she's done her homework and is now ready to teach SWR at any level.

Highly Suggested Resources

Following are those materials that I would suggest if they fit your needs and if your budget allows.

Additional Tools

The following materials are simply extras needed for teaching reading and writing, but with this method specifically. If you don't have these yet, then you will want to order them asap.

a good pencil sharpener
regular lead pencils OR mechanical pencils
red pencils (I like the Ticonderoga, Erasable Checking Pencils)
a good eraser (my favorite is Staedtler Mars Plastic erasers)
a 6″ ruler, one for each student and teacher
a writing journal for each K-1 child and/or a story journal for any student with a flair for illustrating his writing
regular white notebook paper or a spiral notebook with regular notebook paper for students grades 2 and above
lined writing paper for K/1 students (I prefer the "Red Baseline Ruled Newsprint" for grade 3. This has a nice, narrow rule which is best for all beginning writers [more on this later]. You can order this from Lakeshore.)
If you're using the Black Learning Log, you'll want to download the Instructions and Answer Key for this new formatted book, since some of the Reference pages are not explained in SWR.