Tracey Williams
Serving Northeastern U.S.
When I began homeschooling my 7 children in 1990, I knew I wanted to use phonics to teach reading and spelling, but I was overwhelmed by the myriad programs available. After learning about SWR and participating in a seminar with Wanda Sanseri, I knew my search was over, and I never looked back!
My husband and I later became part of a group to start a Classical Christian School where I trained teachers in this excellent program. Since that time I have been tutoring students and instructing teachers to use SWR. In my opinion, this vital information forms the basis for all education, and I am thrilled to share it with you!
Questions? Comments? Want more information? Please email me!
Would you like to see SWR in action? Following is a video of me using the SWR dictation method to teach a new word at the SWR Trainers Meeting in 2017. Enjoy!
Tracey currently does not have any seminars scheduled.
We will add them here as they are added to our itinerary.
Sign up for our email mailing list to be notified of upcoming seminars.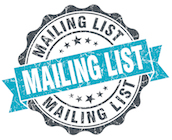 See our Hosting a Seminar page for information about bringing a seminar to your area with this Trainer.