Staci Jackson
Serving Charlotte, NC Area,
available to travel
In 1990 I began my teaching career at a public school which was using Romalda Spalding's Writing Road to Reading (WRR). This program gave me a significantly better understanding of our English language which I was able to pass on to my public and private school students in LA and TX for the following 10 years.
I began to teach at Lake Pointe Academy in York, SC, after I learned that Spell to Write and Read, their new curriculum, had its roots and beginnings in WWR. I found SWR to be incredibly teacher friendly with explanations, preliminaries, and enrichment activities for students. Using this program birthed my desire to help other teachers discover how to use SWR to teach children to spell their way into reading. In time I connected with the precious Mrs. Sanseri, who put me on the path to become an Endorsed SWR Trainer.
I have been teaching SWR at Lake Pointe Academy for the past 12 years as well as training our school's parents and teachers. Not only have I had the joy of teaching my own son how to read using SWR, but I have also enjoyed teaching numerous other children through my beloved school and ministry. It thrills me every time I can be part of their "light bulb" moments as they form a firm grasp on the English language.
I'm excited to guide and navigate you on your SWR journey, whether you're educating at home or school. Come join our class for some hands-on learning so you can begin teaching your child(ren) to spell, write, and read.
Would you like to see me in action? Here's a video clip of me teaching a new spelling word to the other Endorsed SWR Trainers at one of our meetings in 2017.
Staci currently does not have any seminars scheduled.
We will add them here as they are added to our itinerary.
Sign up for our email mailing list to be notified of upcoming seminars.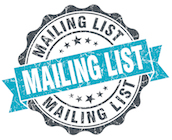 See our Hosting a Seminar page for information about bringing a seminar to your area with this Trainer.