Julie Wagenmaker
Serving Michigan, Southern Illinois, Eastern Missouri, Dallas/Ft. Worth Area, and other areas;
also available for online coaching
Drawing from my 13 years experience as a homeschooling mom of six and classroom experience at a Classical School (9 years teaching 1st grade and a year with 2nd grade), I am currently focused on training educators and tutoring students of all ages in many subject areas.
By the end of my first year in the classroom I could tell that the common curriculum had failed to give my students the tools they needed to be successful readers. I learned SWR the following summer (2007) and implemented it in the classroom that fall.
The contrasting results of SWR were incredible! The students' reading and spelling skills were so dramatically higher, in fact, that my school had to revise the literature curriculum in following grades to accommodate the significantly stronger readers that SWR produced!
Over the years, I have seen SWR make good readers and spellers into great readers and spellers, and I have seen struggling students become confident readers and spellers. Now, as an Endorsed SWR Trainer, I have the privilege of training teachers to reproduce these results with their own students. I would love to come alongside you to enjoy the same results!
Questions? Comments? Want more information? Please email me!
Would you like to see SWR in action? Following is a video of me teaching SWR to a first grade class in St. Louis, MO. Enjoy!
Julie currently does not have any seminars scheduled.
We will add them here as they are added to our itinerary.
Sign up for our email mailing list to be notified of upcoming seminars.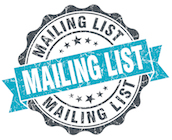 See our Hosting a Seminar page for information about bringing a seminar to your area with this Trainer.