Jani Sakultarawattn
Serving Oregon, Nevada, Idaho, and other areas
I am so excited to share Spell to Write and Read with others and to empower them to move forward with confidence! What is most exciting to me about teaching SWR is that I am always learning along with my students.
I have had the privilege of teaching preschoolers through adult students, both in classroom and homeschool settings, as well as teaching students learning English as a Second Language. I know from my own experience that SWR is effective for ALL ages and in ALL teaching situations!
The key for me as a teacher was to learn SWR well enough to apply it to any context. I have found that doing, doing, doing is what helped me most, and it will help you and your students, too.
At a seminar:
You can be the student! You will begin building your Master Teacher's Log, while seeing spelling dictation modeled and Reference Pages built.
You will learn how to use the SWR Teacher's Manual along with the Wise Guide to plan and teach lessons effectively.
You will be able to practice spelling dictation in a nonthreatening, supportive setting.
You will benefit from the experiences and questions of others.
The think-to-spell method will become a valuable lifelong tool for you and your students!
Questions? Comments? Want more information? Please email me!
Jani currently does not have any seminars scheduled.
We will add them here as they are added to our itinerary.
Sign up for our email mailing list to be notified of upcoming seminars.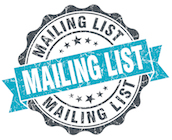 See our Hosting a Seminar page for information about bringing a seminar to your area with this Trainer.