Elaine Selby
Serving Kansas, Western Missouri, and Nebraska
My goal as an SWR Trainer is to help you feel confident using the tools of this amazing program to teach the basic foundations for reading and spelling to your students, whatever their ages or current abilities. Though I majored in English Literature in college and earned a Master's Degree in Education, it was when I discovered SWR that I knew I had finally found a method that really enabled me to teach a person to read — one that is effective for ANY learner!
I have used this method with great success in many diverse settings, including classical Christian classrooms, working with students whose first language is not English, and teaching students who struggle with learning challenges. SWR was my choice when teaching my own children, and now that I am a grandmother, I know I have the tools to help my grandchildren unlock the code to the wonderful world of books, too! I love SWR and I know you will, too. It is my joy to guide you to use these tools!
Questions? Comments? Want more information? Please email me!
Elaine currently does not have any seminars scheduled.
We will add them here as they are added to our itinerary.
Sign up for our email mailing list to be notified of upcoming seminars.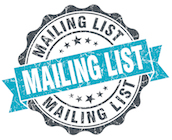 See our Hosting a Seminar page for information about bringing a seminar to your area with this Trainer.