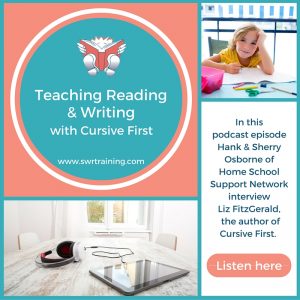 Back in 2012 I had the pleasure of joining Hank and Sherry Osborne of the Home School Support Network on a podcast in which we discussed the benefits of and methods for teaching cursive. During our time together we discussed the following topics.
Statistics on our nation's literacy failures
Why handwriting is important
The history of handwriting ...
Continue Reading →
Share