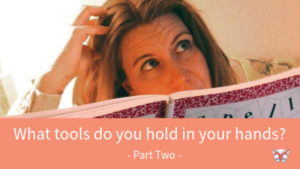 Did you miss Part 1 in the Tools in Your Books series? Read it now.
There are some sections or pages in your Spell to Write and Read text that you might have overlooked. Let's examine them.
"Think-to-Spell" Explained
Even though think-to-Spell is explained in Step #12, I have my seminar students put a tab even on this part of their SWR book . ...
Continue Reading →
Share